PRODUCTS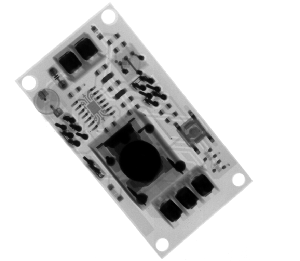 Creative Electron is a manufacturer of professional X-ray equipment for none destructive testing. They deliver high performance, off the shelf and custom X-ray inspection systems used for quality assurance, material conformity, and counterfeit detection in a wide range of applications.
Creative Electron continuously improves their X-ray machines what allows to bring to market a very competitive X-ray package: great image, great automation, and great value.
The standard products are:
This equipment is addressed mainly to the electronics manufacturers but can be also applied in mechanical industry for material defects recognition in mechanical parts and components.
ABOUT CREATIVE ELECTRON
Creative Electron was founded in 2008 with a simple mission: to build the best X-ray inspection systems in the world. It spent first few years in business focusing on technology development and building their intellectual property portfolio. During this period it worked with several US government agencies on solving challenging problems in homeland security and defense. These experiences helped to further develop the technologies that eventually ended up in TruView X-ray inspection systems.
Creative Electron started in a garage in sunny California similar to many successful companies like Apple and HP. Also similar to these companies, Creative Electron relied on an amazing group of engineers and technicians to realize the American dream: that the sky is the limit when a great idea is fueled by an incredible amount of work. These statements are backed by a robust yearly revenue growth and validated by our industry partnerships.
Creative Electron customers include business in the electronics sector in all stages of development: from the garage to Fortune 500 companies.