WG Electronics as a many years authorized distributor of renowned worldwide brands delivers software, equipment and materials for electronic industry. Our offer in area of supporting electronic design process, especially in development of microcontroller based embedded systems, is addressed to engineers, scientists and lecturers of technical schools. Our offer in area of supporting of production processes with specialized software and equipment is addressed to electronic manufacturers. We are specialized in:
Development tools for microcontroller based systems
CADs for electronic design and functional simulation
"Boundary-Scan" testing
Industrial, manual and automated programmers of Flash, µC, …
Taping machines and Tape & Reel materials, component counters
WG Electronics providing technical sale of technology advanced products, is offering the complete solutions of customers problems by the right recommendations, pre- and post-sale professional technical support. For choice of our company as a business partner advocate:
Knowledge  –  bring in by creative team of well-educated and experienced electronic engineers working on our customers account.
Experience  –  resulted from the long term activity (since 1989) in area of electronic design, µC software development, electronic manufacturing and also in distribution of electronic components, software & equipment for electronic industry.
Quality  –  guaranteed by the highest technology offered by our trade partners, resulted from reliability of offered products and from the level of sale and technical support.
WG Electronics, having homogeneous and well defined profile, is focused on keeping the highest state of art in covered areas of activity. Observing the progress in technology, is planning its' own development to meet future market requirements. Our mission is to introduce new technologies to the market. This way we see the presence and the future of our company. We expect that you, by accepting our offer, will partly relate your future with our company.
You are welcome.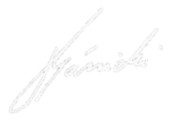 Chief Executive Officer
Tadeusz Górnicki